Can You Think Of A Better Time To Get To A Healthy Weight Than During Lent?
And Help Your Favorite Cause At The Same Time?
Lent is a great time to 'give up' those extra calories and improve your health while you get to your healthy weight.
We can help with the Shaklee 180 Turnaround Kit. It's a scientfically based, nutrition weight loss program designed around the amino acid, Leucine, that signals your body to lose only fat, and hold onto your lean muscle that burns calories better than fat.
The 180 program is proven to work to help you lose weight, and also to help you build better health - so there are multiple benefits.
And it's so easy! In your turnaround kit is all your food for 2 meals every day, some snacks, a daily serving of energizing and metabolism boosting tea that's only 10 calories per serving, and a metabolic boosting supplement that really kicks your weight loss program into gear.
With Shaklee 180, even though you are cutting calories, your body doesn't feel deprived. This is a sustainable program because you feel great throughout your weight loss. We have the success stories that show it's easy to stay on the program until you lose the weight you target.
And we have the After-After stories - with all the folks that lose their weight, keep it off for the short term (under 1 year) and then keep it off for the long term as well (year after year)!
Yes, there are lots of weight loss programs - or 'diets' - out there, but they don't all address the nutrition, they're not all healthy, and most all of them don't plan for the After-After like Shaklee, the #1 Natural Nutrition Company in America, does.
If you're already at your healthy weight, and looking for healthy, nutritious ways to stay there, Shaklee offers the Lean & Healthy Kit and all products are sold separately as well.
The smoothees and delicious meal bars are great for every day meals at home or on the go. They are so convenient for busy lifestyles and much healthier (nutrition wise and calorie wise) than fast food.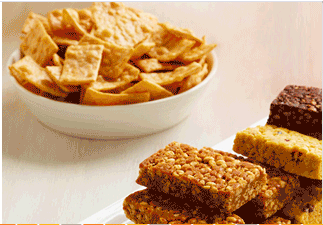 To learn more about Shaklee 180, click the link below or call Vicki at the phone number below. When you place an order call Vicki or use the Contact Me button (top right) to get a message to Vicki - and let her know what cause you would like to benefit from your purchase!
Remember that every purchase can help earn funds for your favorite cause.
Shaklee 180 Turnaround Kit Lean & Healthy Kit
To talk about Shaklee 180, or any nutrition or natural health product on the website, call Vicki @ 814-931-8041.